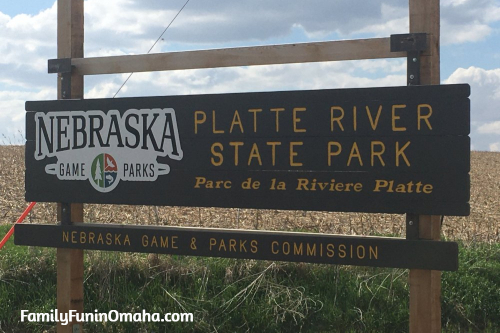 Nebraska Game and Parks has launched a NEW discovery adventure at Venture Parks!
The Nebraska Game and Parks Commission has launched an outdoor discovery adventure at its Venture Parks system, a network of four parks nestled in the Platte River Valley between Omaha and Lincoln.
This adventure was designed to take participants to all four parks — Eugene T. Mahoney and Platte River state parks and Louisville and Schramm Park state recreation areas — to discover six of their unique gems and find the answers to clues revealed in the app.
Participants will need to download the Geocaching Adventure Lab mobile app to access coordinates to the six parks' gems. Users should search for Nebraska Game and Parks: Venture Parks Adventure or use the QR code found here: labs.geocaching.com/goto/NGPCVentureAdventure.
The adventure can be completed in a day, with some extra time to play, such as fish, hike or explore outside. A low to moderate amount of walking is required to complete the course. A park entry pass is required for vehicles entering the parks and can be purchased online at OutdoorNebraska.org.
OTHER HELPFUL RESOURCES: