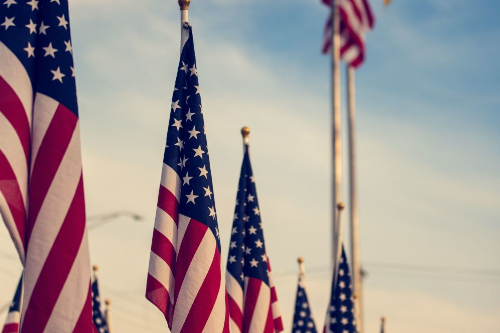 Celebrate with your family this Memorial Day Weekend in Omaha!
Join our growing community and keep updated on Omaha family-friendly events and activities and Sign up for our Free Email Newsletter!
PLEASE NOTE: As things continue to rapidly change during this time, it is always a good idea to verify details before visiting.
Things to Do Memorial Day Weekend near Omaha
1) Memorial Day Weekend Special Events
Join the Carry The Load Relay Team as they stop in Omaha along the Midwest Relay Route of the 2021 National Relay. Meet at Omaha National Cemetery for a 1-mile walk through the cemetery to pay respects and honor the sacrifices of our nation's heroes.
Join in for a wonderful evening of honoring our nation's Gold Star families and veterans. See the world-renowned Budweiser Clydesdales and Lee Greenwood performing "God Bless The USA" at the free concert following the parade at The Durham Museum.
Location: Parade begins at 12 St. & Jackson St. and ends at The Durham Museum for the outdoor concert.
The City of Omaha is re-dedicating the memorial monuments that were moved from Heartland of America Park to Memorial Park. The ceremony includes skydivers, special guests, speakers, and a reception by the memorial monuments.
Location: Memorial Park, 6005 Underwood Ave., Omaha, NE.
Hometown Heroes event, fireworks display, the Salute to Summer Express (mini parade), and more!
Family activities include the opportunity to meet Cruella de Vil, free Dalmatian face painting, and a showing of 101 Dalmatians, the 1961 Disney animation classic.
Location: Tom Hanafan River's Edge Park, 4200 Avenue B, Council Bluffs, IA.
Imagine a scavenger hunt around the state to popular tourist attractions, unique restaurants, historical places, and locally owned businesses. Our favorite stops are to the hidden gems, some off the beaten path, that provide a unique way to explore in our own backyard. There are several locations in and around Omaha!
5) Water Fun
Paddlesports can be a great way to enjoy the outdoors! It is great exercise and a lot of fun. Choose from a variety of providers who offer Kayak and Stand Up Paddleboard Rentals and Tours in Omaha!
9) Explore a new playground
Looking for a Family Getaway near Omaha? Browse for ideas on:

Cabins to Rent
Road Trips
Day Trips
Best Places to Go Camping
and more!
We do our best to share current information in Family Fun in Omaha, but event details may change. It is always a good idea to verify the information before visiting.
Have a wonderful fun-filled weekend!