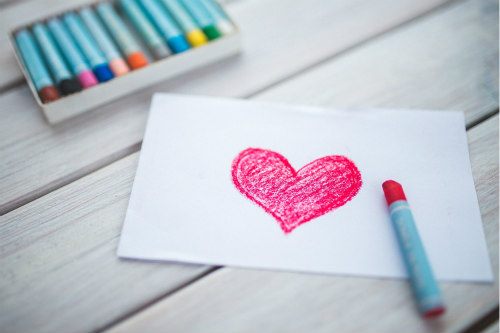 Join in this fun activity with your kids and give back this Valentine's Day!
Participate in Cards4Kids@Heart with Community 360° and help make and/or deliver Valentine's Day cards for the people living in nursing homes!
Make Valentines – Mail or Drop Off by Feb. 6th
Use 8 ½ by 11 inch paper
Keep the text simple, large, and easy to read.
Sign up to participate so they can plan on how many cards are being made.
Mail your cards to Community 360° by February 6th: P.O. Box 3301, Omaha, NE 68103
Or, email lisa@community-360.org to arrange a drop-off time.
Deliver Valentines – Tuesday, Feb. 14th
You/your group can pick up a pre-sorted bundle of Valentine's Cards on Tuesday, February 14, 2017, between 10:00 a.m. and 5:30 p.m.
The Community 360° office is NOW located at 1215 South 13th Street in the REBEL Interactive Building. (They are no longer in St. Joseph's Tower.)
Each bundle has the name, address, and phone number of one care community, and contains the appropriate number of Valentines for their number of residents.
Groups delivering will head to the care community and introduce yourself to staff. Then your group will personally distribute the Valentines to each resident.
Imagine how excited the recipient will be when they open a beautiful handmade Valentine!  Join with your friends, family, school, church, and help share the love this Valentine's Day!
Other Helpful Resources: