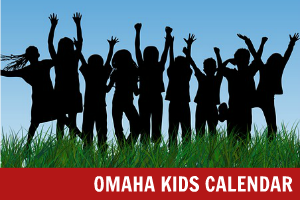 It is always a good idea to verify before visiting, as event details may change. Find this Weekend's Top Picks, and keep updated on the latest Omaha fun and Sign up for our Free Email Newsletter.
Nature Connects: Art With LEGO® Bricks at Lauritzen Gardens
January 14 through May 15
9 a.m. to 5 p.m. daily
450,000+ LEGO® bricks, 13 incredible displays, an ALL-NEW experience!
About the exhibit
Sean Kenney's third exhibit at Lauritzen Gardens features some fantastic NEW pieces, including a proud peacock, a giant dragonfly, and a not so itsy-bitsy spider, as well as a couple of old favorites. Compare your wing span to a beautiful monarch butterfly, stand tall with a majestic buck and his en"deer"ing family, smell a giant pansy, go nose-to-nose with a titanic tortoise and make a splash with a friendly band of birds. Inspired by nature and built from more than 450,000 LEGO® pieces, this indoor exhibit features 13 displays with larger-than-life sculptures that represent the web of incredible connections that sustain life on Earth.
Don't miss the "Play and Let it Stay station," where visitors of all ages can create, take apart, tinker, build and grow together.
This blockbuster exhibit is included with admission, $10 for adults, $5 for children 6-12 and free for garden members and children under six.
Disclaimer: Calendar listing: Please always confirm event details and times with the actual host of the event. This calendar is produced far in advance from a variety or sources; event details may change and listings are subject to possible errors.
Products and services listed on this site should not imply endorsement by Family Fun in Omaha. All information provided on this website is for informational purposes only. Family Fun in Omaha strives for accuracy, completeness, suitability, and validity of the information on this site, but they will not be liable for any errors, omissions, or delays in this information or any losses, injuries, or damages arising from its display or use. All information is provided on an as-is basis.