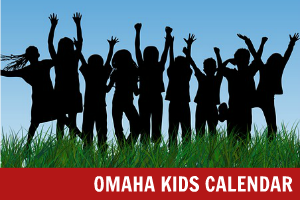 It is always a good idea to verify before visiting, as event details may change. Find this Weekend's Top Picks, and keep updated on the latest Omaha fun and Sign up for our Free Email Newsletter.
LEGO® Brick Artists Expo
Lauritzen Gardens and the Lincoln and Omaha LEGO® Users Group (LOLUG) are hosting an exposition of LEGO® brick creations made by some of the area's most avid LEGO® enthusiasts. This year's expo has expanded to two days, from 9 a.m. to 5 p.m. on March 18 and 19.
Club members will bring individual pieces or multi-piece displays to share with other lovers of LEGO® bricks. Expect to see amazing LEGO® trains, Star Wars models, a LEGO® town and much more.
The Lincoln and Omaha LEGO® Users Group is open to all adults who share a passion for creating with LEGO® bricks. Information on membership and on future LOLUG meetings and events can be found at http://www.lolugclub.org.
This event is included with regular garden admission, $10 adults, $5 children (6-12) and free for children under 6 and garden members.
Disclaimer: Calendar listing: Please always confirm event details and times with the actual host of the event. This calendar is produced far in advance from a variety or sources; event details may change and listings are subject to possible errors.
Products and services listed on this site should not imply endorsement by Family Fun in Omaha. All information provided on this website is for informational purposes only. Family Fun in Omaha strives for accuracy, completeness, suitability, and validity of the information on this site, but they will not be liable for any errors, omissions, or delays in this information or any losses, injuries, or damages arising from its display or use. All information is provided on an as-is basis.