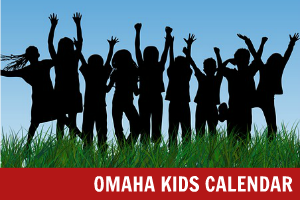 It is always a good idea to verify before visiting, as event details may change. Find this Weekend's Top Picks, and keep updated on the latest Omaha fun and Sign up for our Free Email Newsletter.
Hands-on-Habitat at Fontenelle Forest – Free with Registration
Event Navigation
ParentSavvy and Fontenelle Forest are partnering together to provide fun educational, hands-on classes for pre-school age children and parents, offered FREE up to 3 times/year with registration.
Here's what you need to know:
Who: Adults with Children 3-5 years of age
When: 3rd Friday of each month
Time: 9:30 – 11:00 a.m.
Where: Fontenelle Forest
Cost: FREE 3x a year with promo code "ParentSavvy"
Be sure to use the promo code "ParentSavvy" to receive free admission. We're asking that there be one adult for every two children, and please also understand that we are limiting this to 3 free Hands-on-Habitats a year to make sure that as many parents and children get to enjoy what Fontenelle Forest has to offer!
Free 3x a year. Registration opens the 1st of the month. Please note that space is limited and sessions do fill quickly!
January 20 – Tracks in the Snow
February 17 – Birds in Winter
March 17 – Baby Plants
April 21 – Frogs and Toads
May 19 – Dabbling Ducks
June & July – Off for Fontenelle Summer Camp!
August 18 – Snail Tales
September 15 – Turtle Time
October 20 – Falling Leaves
November 17 – Busy Squirrels
December 15 – Owls All Over
Read our review here of Hands On Habitat!
See more FREE Kids Programs here!
Disclaimer: Calendar listing: Please always confirm event details and times with the actual host of the event. This calendar is produced far in advance from a variety or sources; event details may change and listings are subject to possible errors.
Products and services listed on this site should not imply endorsement by Family Fun in Omaha. All information provided on this website is for informational purposes only. Family Fun in Omaha strives for accuracy, completeness, suitability, and validity of the information on this site, but they will not be liable for any errors, omissions, or delays in this information or any losses, injuries, or damages arising from its display or use. All information is provided on an as-is basis.