Enjoy many family-friendly events this weekend! It is always a good idea to verify before visiting, as event details may change. [Not the current week? See more Upcoming Events in Omaha here!]
 Keep updated on the latest Omaha fun and Sign up for our Free Email Newsletter!
Popular this Week:
The 2017 Summer Camp Guide is here! Choose from a variety of camps divided into The Arts, Academic Camps, Outdoor Fun, Specialty Camps, and Sports Camps!
Fine Lines Creative Writing Camp is for students ages 10 and up, College, and Adults. Join writers who add clarity and passion to their lives with the written word!
June 19-23, 8:30 a.m. – 12:00 p.m.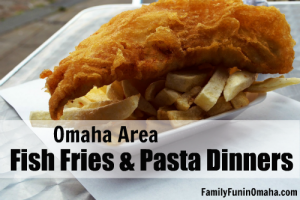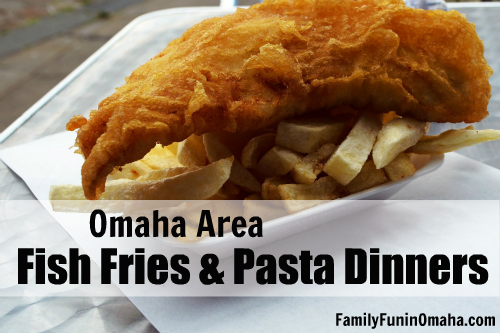 It's Fish Fry Season! Find your favorite or try out a new one with our interactive map!
Enter to WIN
Top Picks this Weekend:
Find these and many more events and activities in the Omaha Kids Calendar!
"Suess-Sational Science" show presented by the Omaha Children's Museum. There is no need to RSVP to this event.
Location: Claire's in Shadow Lake.
Learn the basics and see who can create the fastest track for their robot to ride on.
Route: Starts at 15th & Howard Streets, go EAST on Harney to 11th Street, SOUTH to Howard Street, and WEST to 14th Street. Scroll down for parade route.
Create a Lots O' Luck hat.
Celebrate St. Patrick's Day with the Parade on March 11th, crafts and special storytimes! Enter to WIN a Nobbies giftcard and get ready with many accessories and decorations!
Fridays, Saturdays, and Sundays at 10 a.m. Participating Omaha Locations include: Majestic Cinema (144th & Maple), Twin Creek in Bellevue, and Village Pointe. Please arrive early as seating is limited to theater capacity.

March 10 – 12: Ice Age: Collision Course

You can also get FREE Admission by printing off tickets from American Family Insurance!
Everything in nature has a shape, size, color, smell and time for life. Come join in to explore the "Modicum of Nature's Patterns". Special guests will be Austen Hill from Papio- Missouri River NRD with some native wild animal friends.
Location: 11809 Old Maple Rd.
The celebration begins at 10:00 a.m. in the ConAgra theater with keynote speaker Vince Goeres, author of "Wings Over Nebraska." Click here to register.
Following the keynote presentation, the museum will unveil the Nebraska 150 Aerospace exhibit. Local high school and middle school bands will play from 11:30 to 2 p.m. and the museum will have additional family fun activities from 11 a.m. – 2 p.m.
Included with regular admission.
Make & Take LEGO Batman at Barnes & Noble – March 11 (2 – 3 p.m.)
Crossroads – Space is limited and reservations are required! To reserve a spot, please email crm2836@bn.com with YOUR first and last name and first name(s) of kiddos able to participate in a Lego Build. You will receive an email confirming your spot(s).
Oakview – Kids will be able to help Batman protect Gotham from the Joker by making their very own LEGO Batman Speedwagon (while supplies last).
450,000+ LEGO® bricks, 13 incredible displays, and "Play and Let it Stay" station. Included with regular admission.
Family fun activities including Anthony The Balloon Man (3 – 5 p.m.), The Old Market Magician (5-6 p.m.), Face Painting by Colors Da Clown (6 – 8 p.m.), samples, and more. $1 single scoop cones available. Only at Midtown Crossing at Turner Park location.
$10 for family of 4 ($3 for additional person). Price includes: admission, skate rentals and orange drink or lemonade.
Find these and many more events in the Omaha Kids Calendar!
Plan Ahead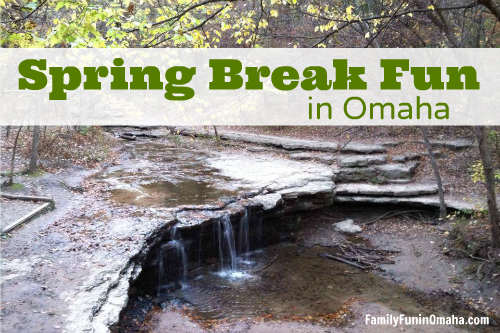 Discover ideas for a fun Spring Break in Omaha with family-friendly Events, Hiking Trails, FREE Fun, + Alamo Drafthouse is offering a Free movie to teachers!
We do our best to share current information in Family Fun in Omaha, but event details may change. It is always a good idea to verify the information before visiting.
Have a wonderful fun-filled weekend!