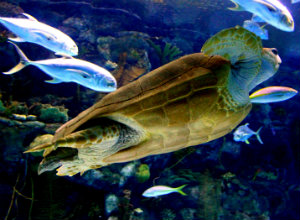 Today, I am very happy to feature our First Guest Post on The Spirit of Saving!  We welcome Jen of Liv, Laugh, Love.
With school starting in the metro area, most family budgets are focused on school clothes, supplies, and various after school activities including sports and clubs. Teenagers want to have some leisure time to spend with their family and friends. Parents want to be able to allow their teens to have fun without breaking the bank. Here are a few things to enjoy in the Omaha area without busting your wallet.
Omaha Henry Doorly Zoo & Aquarium
Omaha boasts one of the premiere zoos not only in the country but the world. The newly remodeled entrance and aquarium are attracting new visitors and seasoned veterans.
Some of the highlights include the Skyfari, a ski lift ride that takes visitors across the zoo, the Desert Dome and Kingdom of the Night featuring the albino alligator and other swamp animals, the tropical atmosphere of the Lied Jungle, soaring butterflies in the Butterfly Pavillion, and more.

The zoo is open year-round with extended summer hours from 8:30 a.m.-5 p.m. (buildings are open until 6 p.m.) through August 19. Through October 31, the hours are 9 a.m.-5 p.m. (buildings until 6). Hours change to 10 a.m..-4 p.m. beginning November 1 (buildings until 5).

Admission to the zoo can be expensive for a large group. Children are $9, and adults (age 12 and up) are $13.50. However, household memberships are only $99 for two adults and up to six children in the same household. For even a small family, this pays for itself very quickly.

Beginning in 2010, memberships now include free admission to the Lozier IMAX theater (regular price $5.50 per person). The theater is a state-of-the art facility, featuring 3D movies including the popular To the Arctic (now showing).
Offutt Air Force Base Defenders of Freedom Air Show
Every August, Offutt Air Force Base in the Bellevue area puts on a free Open House and Air Show. This year, the show will take place on August 25-26. Highlights include the USAF A-10 Heritage Flight and Team Aerostars. Several planes are available to walk through. Spectators are welcome to bring food drink, chairs, and cameras, but everything is subject to a security check. There are beverages and food available for purchase. Visit the website for a complete listing of performers and events.
The Old Market
The Old Market is the premiere place for tourists and residents alike.

In Omaha's downtown shopping area, teens can browse eclectic shops, find flavorful foods, and see some of the best people watching spots in the area.
An old favorite,
Ted and Wally's
 at 11th & Jackson, is the perfect place to get an ice cream cone or shake for around $5. Voted best of Omaha for ice cream, the homemade flavors change daily. Even plain vanilla will make you a fan for life.
People of all ages can spend hours looking at the antiques and old school candy treats at the
Hollywood Candy store
in the Fairmont Antiques and Mercantile building on 12th & Jackson. You don't have to spend a dime to take entertaining pictures in front of retro car fenders or watch a family friendly movie in the Fairmont Antique's Movie Theatre playing all day on Saturdays and Sundays.
Omaha Farmer's Market
The downtown area is also home of the Omaha Farmer's Market, from 8 a.m.-12:30 p.m. on Saturdays through October 14.  Taking up several streets in the downtown area, the Market is an affordable way to enjoy a Saturday stroll. Check out free entertainment as local residents play instruments and sing on the cobblestone street corners. Feel free to drop some change in a guitar case or two.
Breakfast is practically free as you have a complimentary delicious slice of bread from The Great Harvest Bread Company, try some ranch cheese nuggets from Jisa's Premium Farmstead Cheese, and sample some salsa from Graddy's . These are just a few of the vendors that frequent not only the downtown market, but the Aksarben Village Sunday Market as well. Hours for the market off of 67th and Pine are 9 a.m.-1 p.m.
Conagra Foods Ice Rink
Towards the end of the fall, Conagra Foods on 10th St., opens a temporary ice rink on its campus. Admission is only $5, and proceeds go to the Food Bank for the Heartland. Skaters must sign a liability waiver that can be downloaded online or at the rink. Teens under 19 must have a parent signature. Additional food and monetary donations to the Food Bank are accepted on site.
The rink is open from mid-December through the end of the month. Check
the site
for updated hours and dates this December.
When you or your teen has a moment this Fall, check out some of these fun, affordable activities in the Omaha area. New events and places often come up in this growing community, so be sure to check back to
The Spirit of Saving
or
Liv, Laugh, Love
for more great ideas!
Jen Schneider is a mom, stepmom, wife, teacher, and freelance writer. She writes a blog named after her daughter, "Liv", at livlaughloveblog.blogspot.com.