Enjoy many family-friendly events coming up in Omaha, including these 10+ FREE Events in May!
Keep updated on the latest Omaha fun and Sign up for our Free Email Newsletter!
Find more events in the Omaha Kids Calendar (you can also view only Free Events)!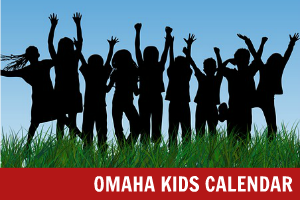 1. Cinco de Mayo Parade [24th Street (D to L)] – May 6 (10:00 a.m.)
Features floats, marching bands and other entertainers along historic 24th Street. Rain or shine.
CHI Health is saluting everyday Superhero families with an afternoon of free festivities.
Location: Werner Park, 12356 Ballpark Way, Papillion.
Bring your own kite and kids can bring a bag for the candy drop.
Location: La Vista Soccer Complex, just South of 66th & Harrison Streets, La Vista.
Learn about activities and programs throughout the City of Omaha from various departments. Representatives will be on-hand to offer information and showcase services.
Location: Elmwood Park, 802 South 60th Street.
Interactive booths from the Omaha Children's Museum, National Park Service, Woggworks, QLI, ENOA, and Keep Omaha Beautiful will help celebrate the kick-off of spring and summer with fun interactive activities!
Location: Lake Zorinsky, 3808 S 156th St.
Celebrate the opening of Omaha Police: Answering the Call Since 1857. Visit with uniformed officers, explore the Able 1 helicopter, see a police motorcycle, cruiser and SWAT truck, pet a Police horse and much more. Admission to The Durham is free to this event!
Learn all about winged creatures and what makes them special. Adults with Children 3-5 years of age can register for this event up to 3 times per year! (It is recommended to sign up soon as these usually fill up!)
See amazing model trains! Location: Across from Carhartt, a few doors down from Tropical Smoothie.
This four-hour, FREE class is geared towards introducing students, grades 9 – 12, the introductory skills needed to develop an iOS app of their own. Location: Brain Exchange located at 1902 Howard Street. Registration required.
Come to one of the state parks, state recreation areas, or state historical parks for Free Park Day!
Parade, Hot Wheels races, community cookout, fireworks, free concert, family pool party, and more.
Concerts including KC and the Sunshine Band, Omaha Symphony, Fireworks, Movie in the Park, and more.
See many more FREE Concerts all Summer!
Find more Helpful Resources:
Find these and more in the Omaha Kids Calendar (you can also view only Free Events)!