Enjoy family-friendly events coming up in Omaha, including these 10+ FREE Omaha Events in January!
Join our growing community and keep updated on Family-Friendly EVENTS EACH WEEKEND plus more Omaha fun and Sign up for our Free Email Newsletter!
It is always a good idea to verify before visiting as dates and times may change. 
Check out the many Groupons available on fun activities including Mt. Crescent Ski Area, Creation Station, and more – Find these and more here!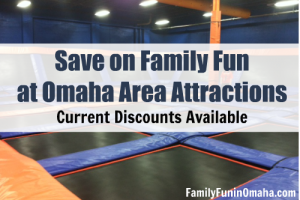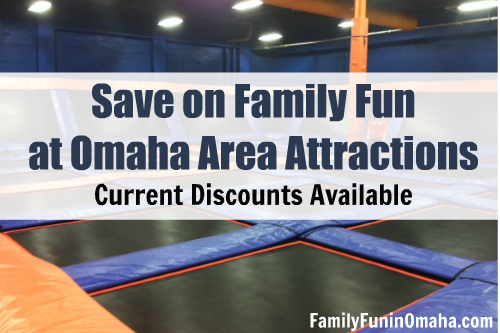 10+ FREE Omaha Events in January
Come explore the museum while wearing your pajamas. Pottawattamie County Conservation and the Council Bluffs Library are bringing activities to enjoy. There will be a pajama parade at 6.
Location: Union Pacific Museum, 200 Pearl St, Council Bluffs.
Hands-on workshop where parents and child can build a wooden Block Calendar.
3. Hummel Hike Club – Saturday, Jan. 6 (9:30 – 11:00 a.m.)
Learn the trails and enjoy fun monthly themes. Register online or at any City of Omaha Community Center.
Location: Hummel Park Nature Center, 3033 Hummel Park Rd., Omaha.
Winterfest will include activities like face painting, art projects, swimming and much more. Experience their new and expanded program spaces and fun new 2 1/2 story waterslide—the Stingray.
Location: The Salvation Army KROC Center, 2825 Y St., Omaha
Celebrate the New Year with this year's fireworks show, the closing event of the Holiday Lights Festival and one of the largest New Year's Eve fireworks displays in the region.
Location: Gene Leahy Mall, 14th & Farnam Street, Omaha
Enjoy Free tea, cocoa, and Mug Life coffee, plus free activities for kids, healthy snacks, gardening related books to flip through and check out, and City Sprouts staff and friends to chat with. This event is free and open to everyone. The second Saturday of each month is a potluck, so bring your favorite brunch dish.
Location: City Sprouts Education Center, 4002 Seward St., Omaha.
(Please verify dates, times, and locations before visiting as event details may change. Some events have limited space and require registration.)
Highlights include:
COMING UP (Registration Required):
The Omaha Children's Museum helps little ones to see the world through Eric Carle's eyes. Learn about the lifecycle of a butterfly and nature through the lens of color and counting.
Location: At Sprint in Shadow Lake Towne Center, 7775 Olson Drive, Papillion.
AIM Brain Exchange Activities for Youth include hands-on, project-based learning to introduce and engage students in technology.
Location: 1902 Howard Street, Omaha.
ALL Heron Haven events are free to the Public. One FREE copy of The Nature Connection by Clare Walker Leslie to all new participating families in mini-workshop about how to use this book – from 10:00-10:15. Then Hike in the woods searching for clues for who lives or visits the wetlands during the winter. Back at the Nature Center enjoy a cup of hot chocolate or coffee and anyone is invited to share a nature story. If your children have a favorite stuffed animal, they may bring it along to help make up a nature story with other provided puppets and props.
Location: 11809 Old Maple Rd. Omaha.
Make your own fossil creations, create fun mazes and marble runs, and more.
Location: 12005 W. Center Rd. Omaha.
Making your own paper snowflakes and three-ingredient play snow. Age range: Tweens (4th-6th grade).
Location: La Vista Public Library, 9110 Giles Road, La Vista.
Click on link for further details.
Location: Ralston Middle School, 8202 Lakeview St. Ralston.
See and smell beautiful floral displays. Admission is free of charge. Free-will donations are gladly accepted.
Saturday, January 27, 2018

Special Needs Viewing Only: 9:00 a.m. – 10:00 a.m.
Public Viewing: 10:00 a.m. – 4:00 p.m. / 7:00 p.m. – 9:00 p.m.

Sunday, January 28, 2018

Public Viewing: 1:00 p.m. – 4:00 p.m.

Please Note: Arrive early as there is usually a wait before viewing. It is always a good idea to verify viewing times before visiting. 
Location: St. Cecilia's Cathedral, 701 N 40th St, Omaha.
Teens, bring your favorite adult (parent, grandparent, aunt, or cool older cousin) and paint some glassware as a Valentine's Day gift. They will have candy dishes and different varieties of glasses
for you to choose from, plus some candy to put inside your finished work. All materials are provided unless you have a favorite glass you want to bring to paint.
Registration required. Contact Jan or Elizabeth with questions or to register. 402-537-3900
Location: La Vista Public Library, 9110 Giles Road, La Vista.
Compete for fun Star Wars prizes by answering trivia about Episodes I-VII. Age range: Tweens/Teens (4th-12th grade).
Register: Call the Library to register in advance. 402-537-3900
Location: La Vista Public Library, 9110 Giles Road, La Vista.
Light is an interactive and visual art experience that explores art and science. Free and open to the public.
Special Event for Families: Playable Light! – Saturday, January 27 (2 – 5 p.m.)

Visitors can participate in a variety of exploratory stations, or participate in a Scavenger Hunt around KANEKO! Free and open to the public. Supplies are provided while they last.

Location: KANEKO, 1111 Jones St. Omaha.
More January Special Events
See family-friendly movies on Fridays, Saturdays, and Sundays at 10 a.m. Admission is $3.00.
You can also download FREE tickets! Find out more here.
Participating locations include: Majestic Cinema (144th & Maple, Omaha), Twin Creek Cinema (3909 Raynor Parkway, Bellevue), and Village Pointe Cinema (304 North 174th Street, Omaha).
Each Tuesday in January and February, the temperature at 6 a.m. is the price of an Original Runza® Sandwich with purchase of a Medium Fry and Medium Drink! Additions and substitutions are extra.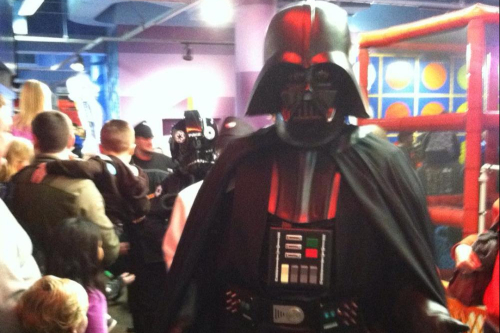 Indoor Air Show at SAC Museum, Star Wars Night, Ice Fishing (weather permitting), & more! Find out more here!
Find more January Fun
Find more Helpful Resources: