Enjoy family-friendly events coming up in Omaha, including these 10 FREE Events in February!
Keep updated on the latest Omaha fun and Sign up for our Free Email Newsletter!
Find these and more in the Omaha Kids Calendar (you can also view only Free Events)!
It is always a good idea to verify before visiting, as event details may change.
Learn How to Build A Valentine Photo Box
Attendees are encouraged to bring one book per attendee (new or gently used) as part of the 2017 book collection drive for a local charity! Arrive early – Seating is offered on a first come, first served basis.

Feb. 4 and 5 – "Secret Life of Pets"
Feb. 11 and 12 – "Ice Age: Collision Course"
Feb. 18 and 19 – "Storks"
Feb. 25 and 26 – "Trolls"
There will be points awarded in each category (punt, pass, and kick), and the winner will receive a football! The two age brackets are Kindergarten – 2nd and 3rd-5th.
Registration is not required, but is strongly encouraged.
The Key Log Rolling Club is free for all ages. Instructors will be there to teach the basics of the sport. No registration necessary. Swimsuit and shorts recommended.
5. Celebrate Valentine's Day
Come for hot cocoa and this family workshop and hike. The first 8 families will receive a Free copy of The Nature Connection, a Teacher's Choice Award winning book by Clare Walker Leslie.
Zen Tales: The Art of Jon J Muth. These free events will entertain and engage families with hands-on activities, performances, and demonstrations that complement Joslyn's exhibitions.
Fun educational, hands-on classes for pre-school age children and parents.
Free 3x a year. Registration opens the 1st of the month. Please note that space is limited and sessions do fill quickly! Register here!
Bring your best LEGO® brick sculpture to exhibit at the garden for a chance to win great prizes! Participation for builders is FREE and is open to builders of all ages. Pre-registration is required by February 14 at 5 p.m. To register your creation, click here for a registration form.
All LEGO® brick exhibitors aged 18+ will receive ONE complimentary pass to Lauritzen
Gardens to use on the day of the exhibit. Exhibitors aged 17 and under will receive TWO
complimentary passes (one for them and one for a chaperone). All other guests of Lauritzen
Gardens will be required to pay admission. Members of Lauritzen Gardens will be admitted free.
This event is designed to provide kids, between the ages of 4 to 9, a completely free experience to try youth hockey. A limited amount of equipment is available to borrow. Their top coaches will be on the ice to assist your child in learning the basics. Your son or daughter does not need any previous skating or hockey experience. Click here for more information and to register.

Moylan Ice Plex (12550 W Maple Rd): 12:15 – 2:15 p.m.
Sidner Ice Arena (1558 E Military Ave, Fremont): 2 – 3 p.m.
Draw-a-Thon is a special lock-in style event for high school students to meet local artists, make art, dance and eat pizza. Participants will move throughout the Museum to take part in a series of small-group art making workshops. Reservations are required for Draw-a-Thon. Click here for more information and to register.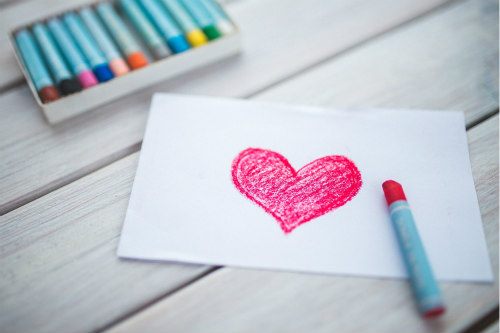 $5 or Less
Come see these timeless classics for $5. Fridays, Saturdays & Sundays – showtimes vary by location. In the Omaha area, this includes Twin Creek and Village Pointe.

Frozen – February 3 – 5
Dumbo – February 10 – 12
Aladdin – February 17 – 20
Alice in Wonderland – February 24 – 26
Find more Helpful Resources:
Find these and more in the Omaha Kids Calendar (you can also view only Free Events)!